Many everyday objects such as furnishing accessories, perfume and cosmetics packaging, designer eyewear, mobile phone covers, gadgets and other more exclusive items, such as car dashboards, handrails and naval furnishings, are obtained thanks to the DipPrint® industrial decoration treatment.
An aesthetic finishing process that makes products appealing and more attractive, similar in the eyes of consumers to natural wood varieties, precious marbles and high-performance technical materials.
Designers and car manufacturers pay a lot of attention to the appearance of dashboards, steering wheels, mouldings. DipPrint® is the winning solution that faithfully reproduces the original idea, giving car interiors the desired exclusivity.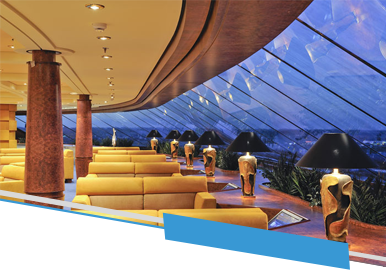 The naval sector needs to reduce weight and increase the safety of ships without altering the elegance of rare woods, fine burls and precious marbles. This is why DipPrint® has its natural application in this sector.



The quest for luxury aesthetics applied to aircraft-certified technical materials only succeeds with the innovative DipPrint® technology.


The sports sector is increasingly focused on the decoration of ski helmets, motorbike helmets, goggles, technical articles. DipPrint® is the only technique that allows for printing on items with a wavy shape, meeting the customisation needs of the industry.
Furniture and accessories take on the aesthetics of precious woods that only DipPrint® technology can reproduce.


Objects, technical tools, packaging for cosmetics, sacred furniture, coffee machines, displays and monitors are other areas in which DipPrint® transforms poor, inexpensive materials into valuable, aesthetically unique products.