Pioneers in industrial decoration: a dedicated team of specialised technicians with more than 30 years of experience in design, decorator support and pre- and after-sales services supports the customer in all phases of the realisation of various projects.
Design and texture
We assist the customer in choosing the most appropriate design from the catalogue finishes or develop new ones, starting from the high-resolution vector image.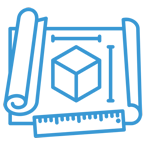 Industrial Plant
To ensure the correct alchemy between film and activator, we design and build plants tailored to the customer's needs and compatible with existing production cycles.



Production process
We carry out fine-tuning to optimise the production yield of film and activator, depending on the type of object to be decorated, in order to avoid waste and improve overall efficiency.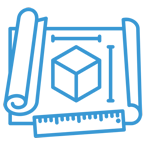 Industrial Plant
We provide an after-sales technical service to maintain the system and ensure its perfect functioning over time.